Equestrian I
An equestrian-inspired modern sundial that celebrates the individuality of these remarkable animals.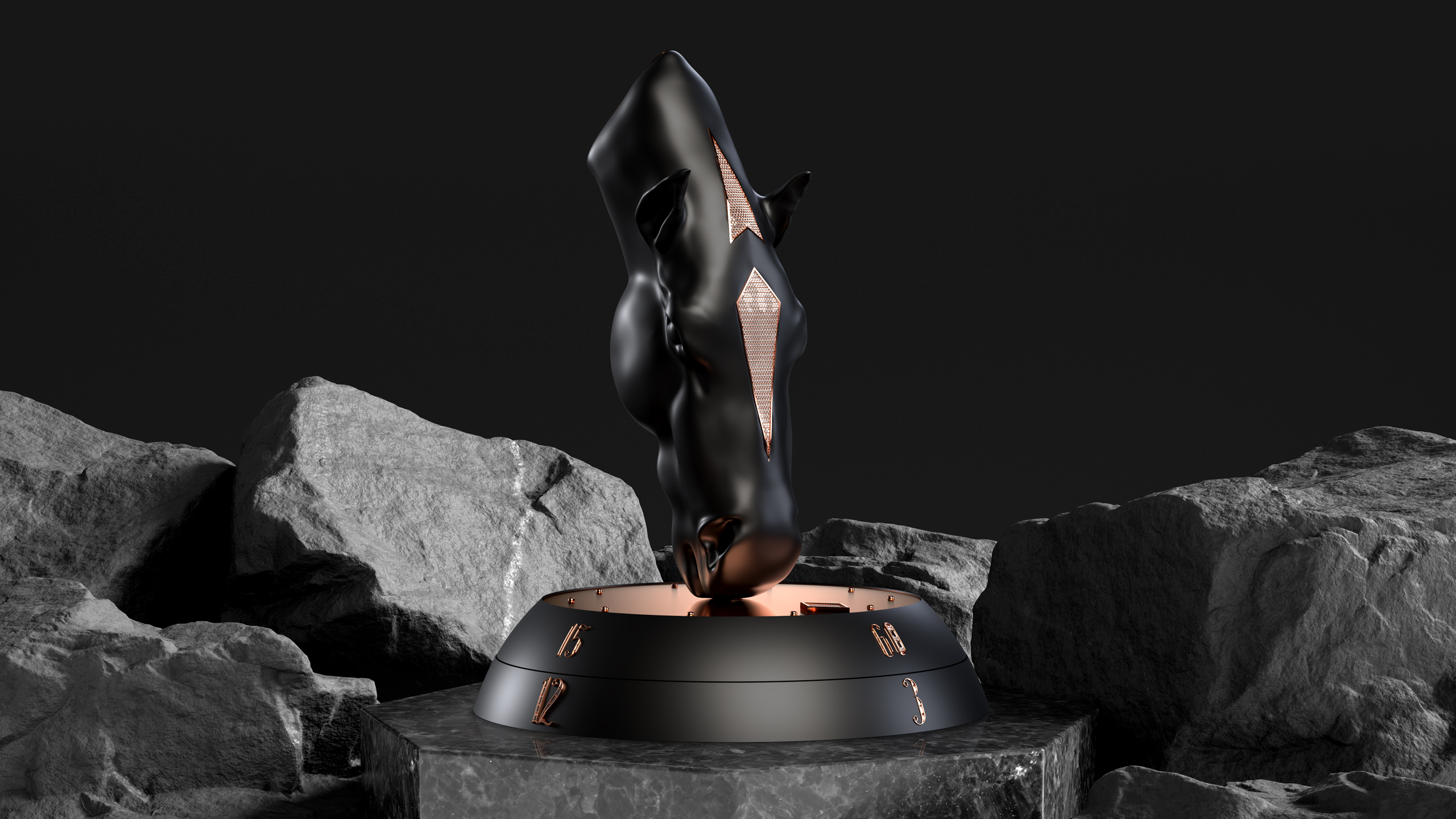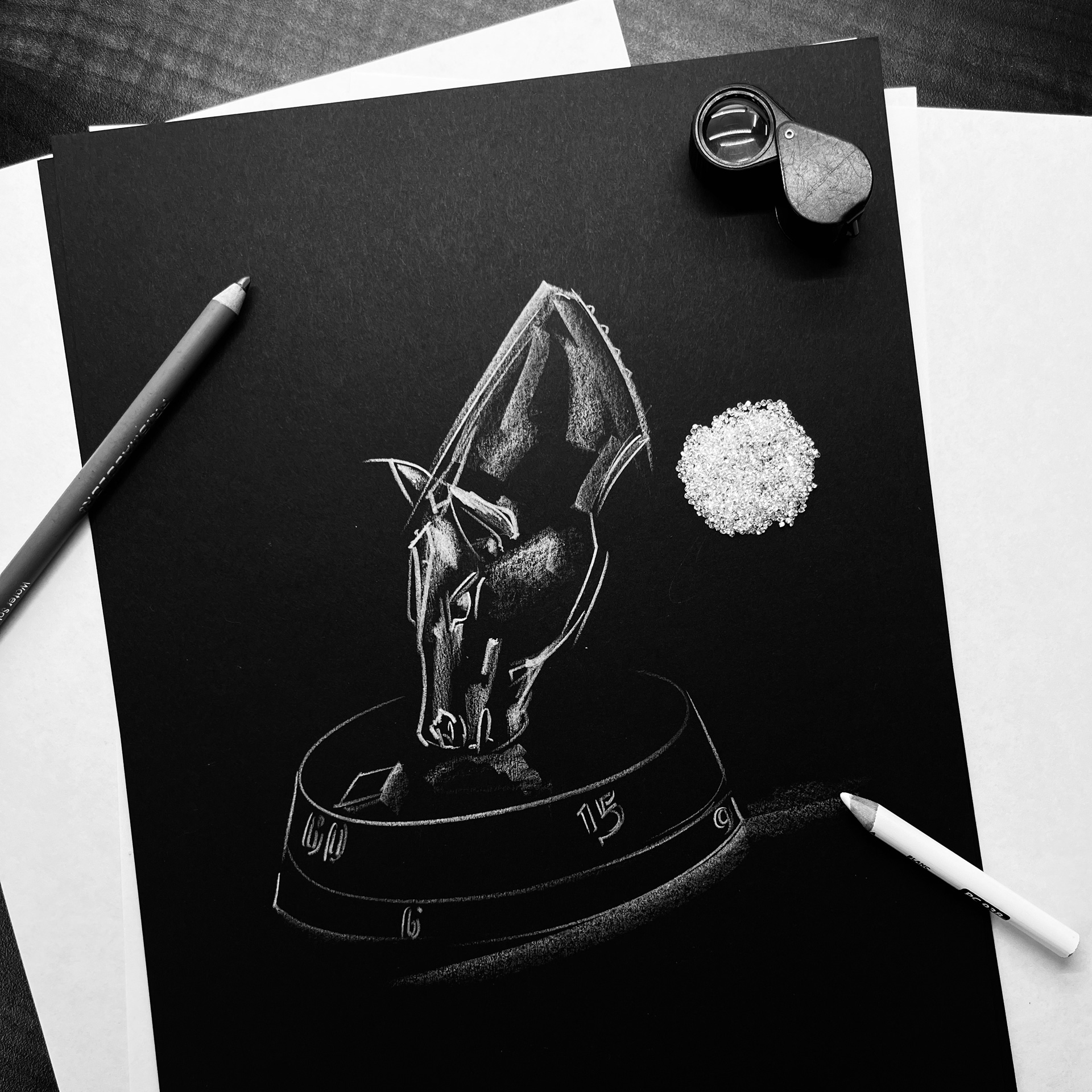 Concept
Inspiration for the piece comes from the positioning of its ears and the design of the facial expression to convey the horse's emotion and distinctive blend of grace, strength, and elegance. Crafted for clients who appreciate the sleekness of one of nature's most splendid creations.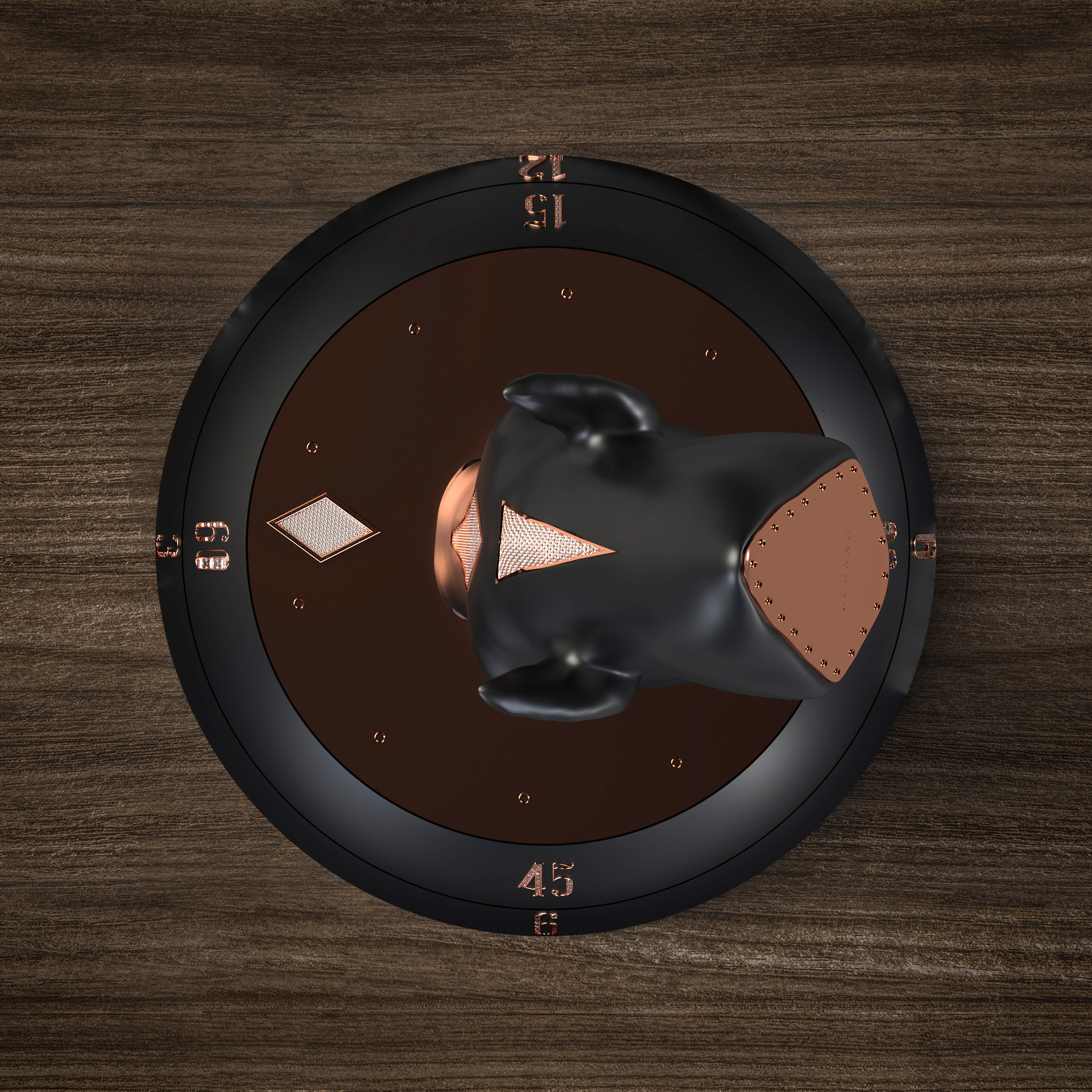 A Dark Horse
Intricate details combine to create a unique piece that explodes with the unsurpassed beauty and joy of the equestrian spirit. Stunning diamonds burst forth from the forehead and poll, providing this equine its own unique identity. Like diamonds and snowflakes, no two are the same.
From Inspiration to Creation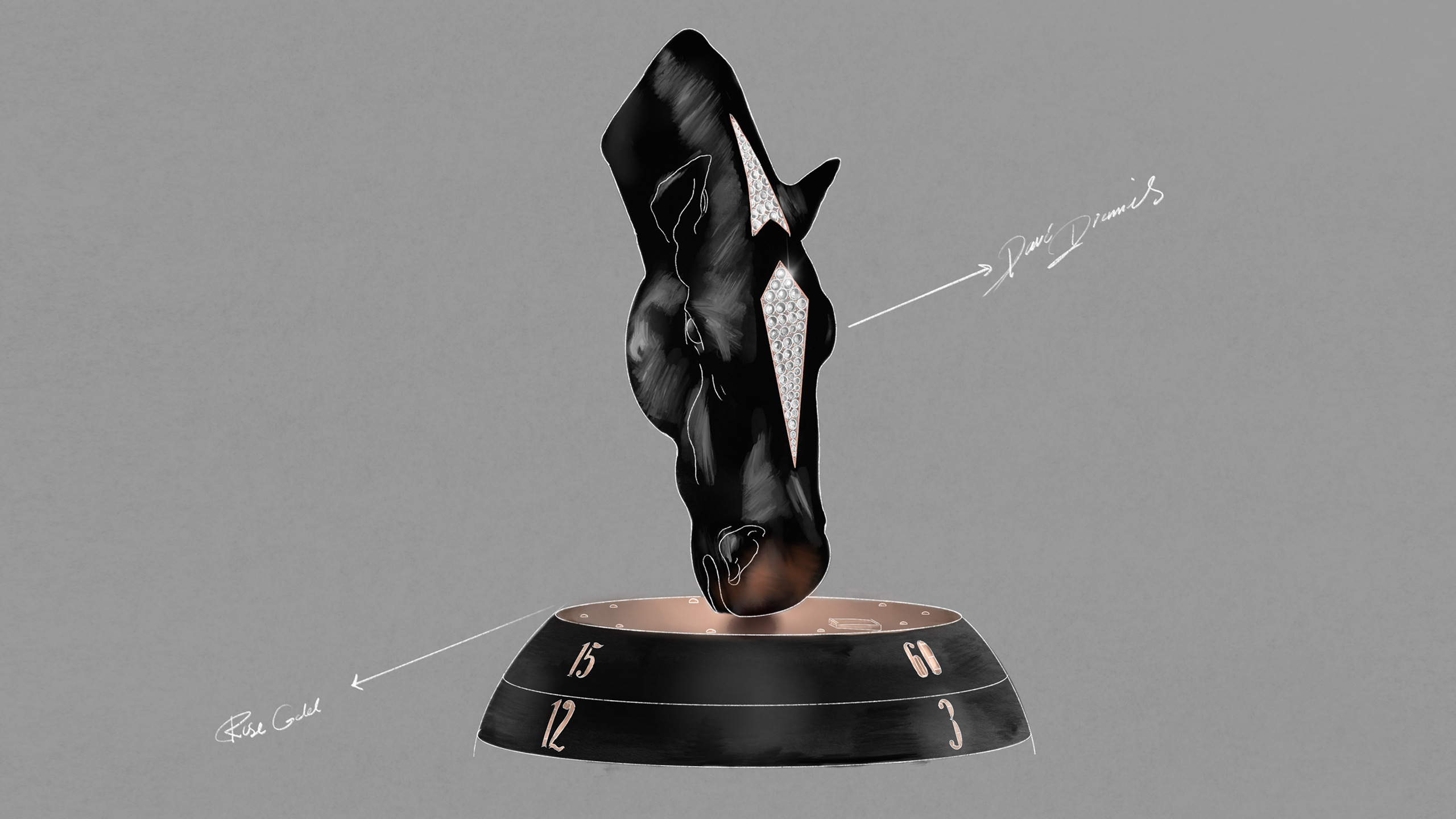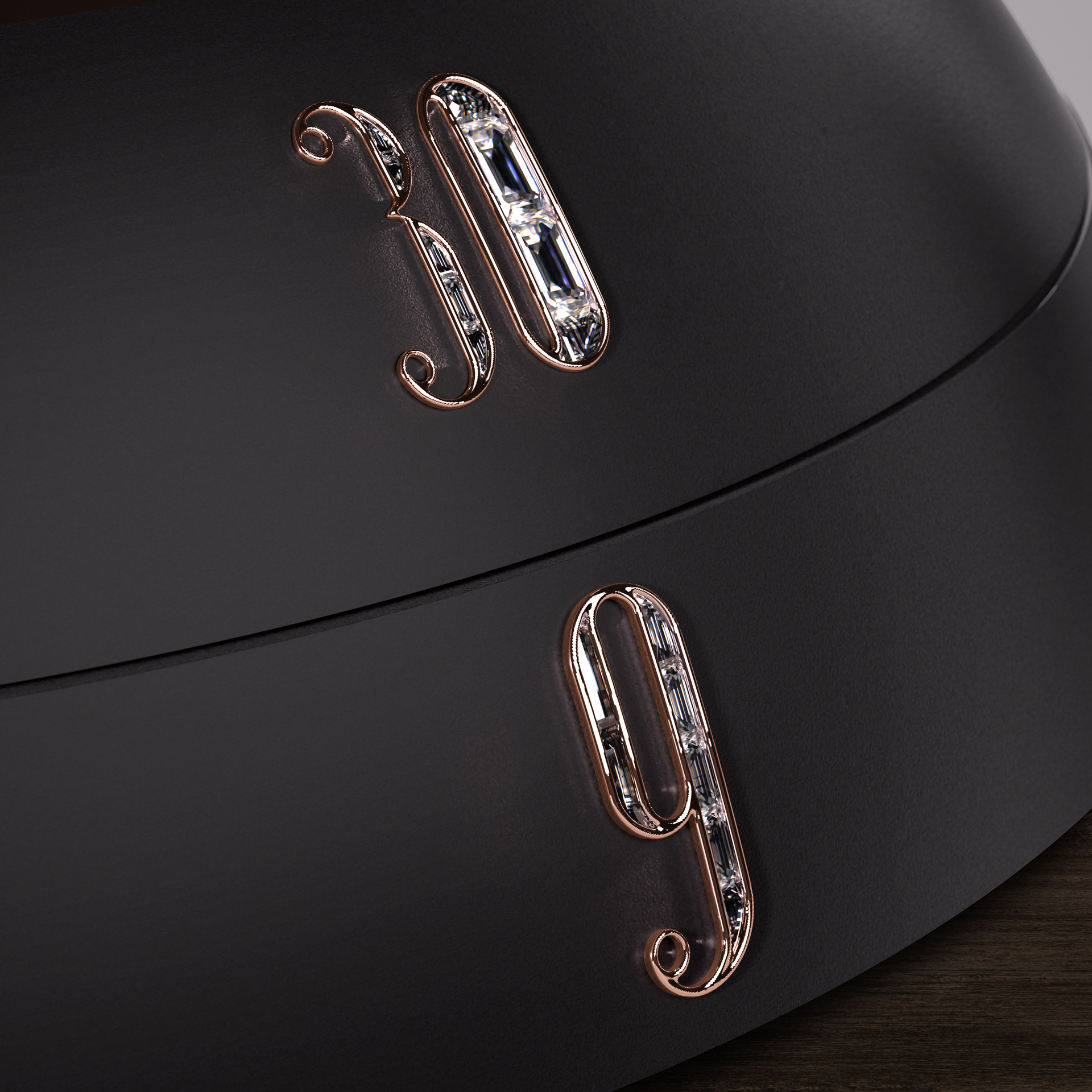 Baguettes & Serifs
The exquisitely designed and crafted numerals, set in 18k rose gold, are sculpted to artfully illustrate the baguette cut diamonds explicitly cut for this piece.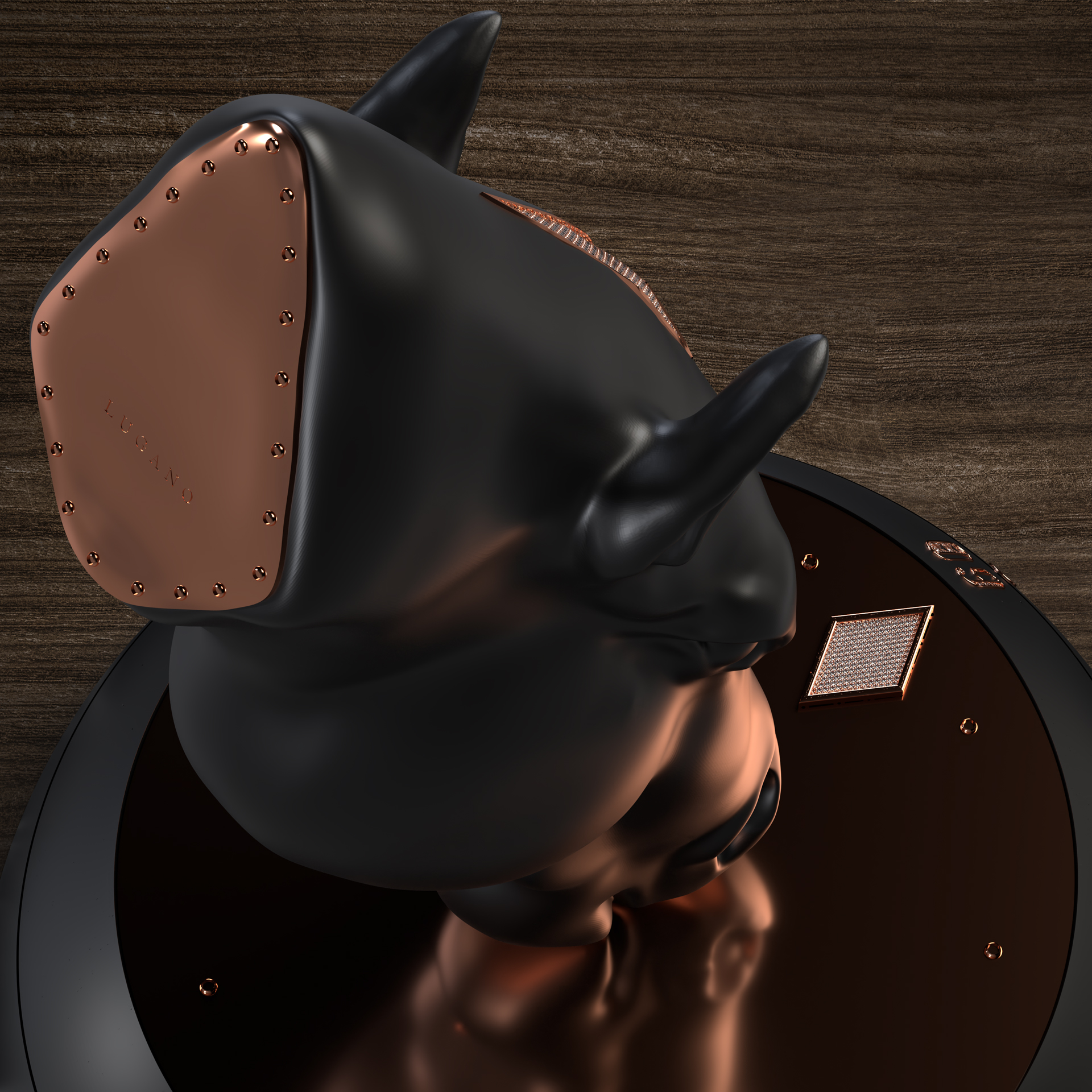 Diamonds are forever, but these stones also tells time.
A Natural Born Showstopper