A Touch of Art
with Jeff Nishinaka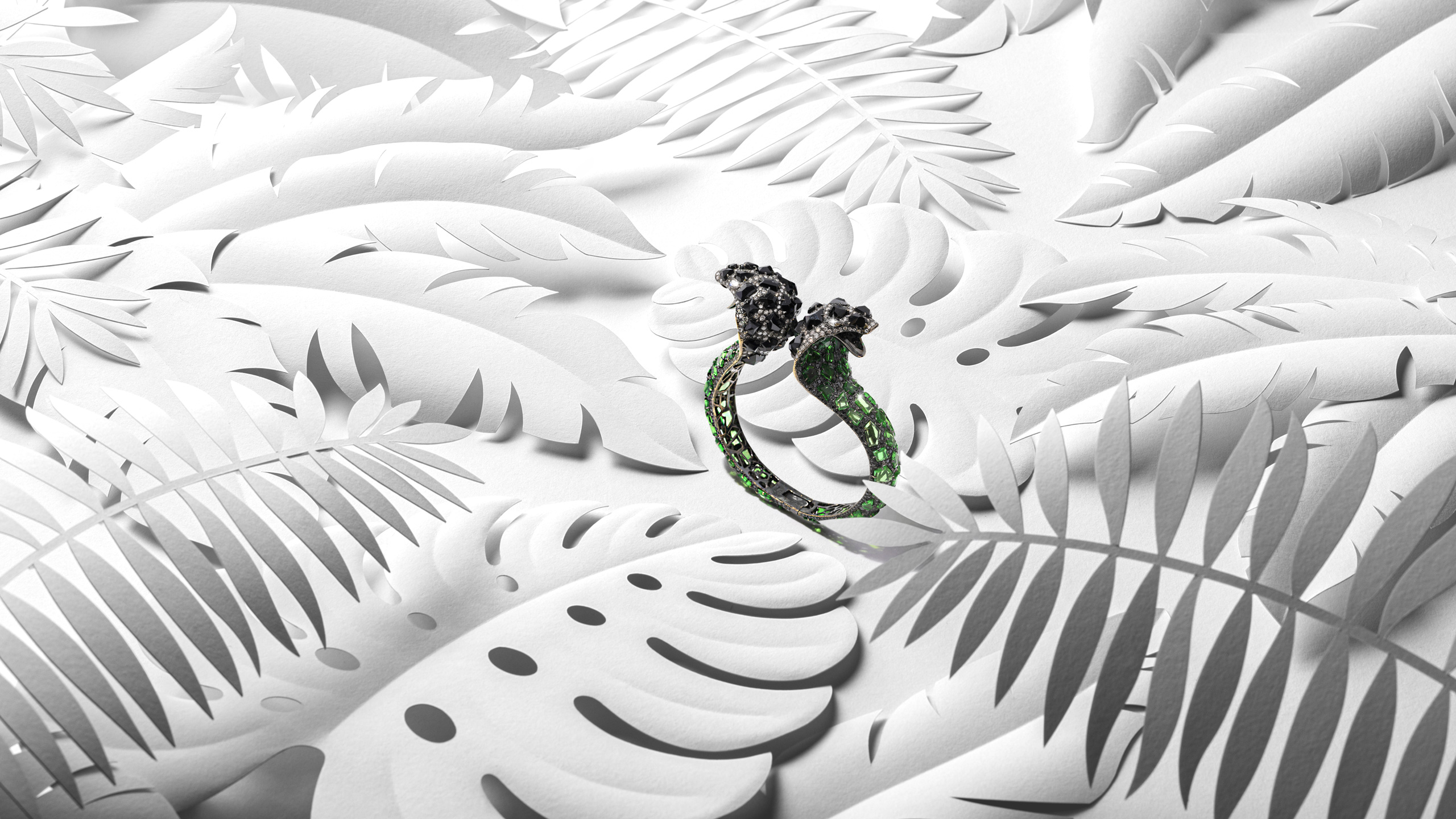 The Sun
The sun piece shows the bursting of light and life exploding from the star's center. The energy is blasting outward with enough force to illuminate our remarkable Vivid Orange Diamond Ring.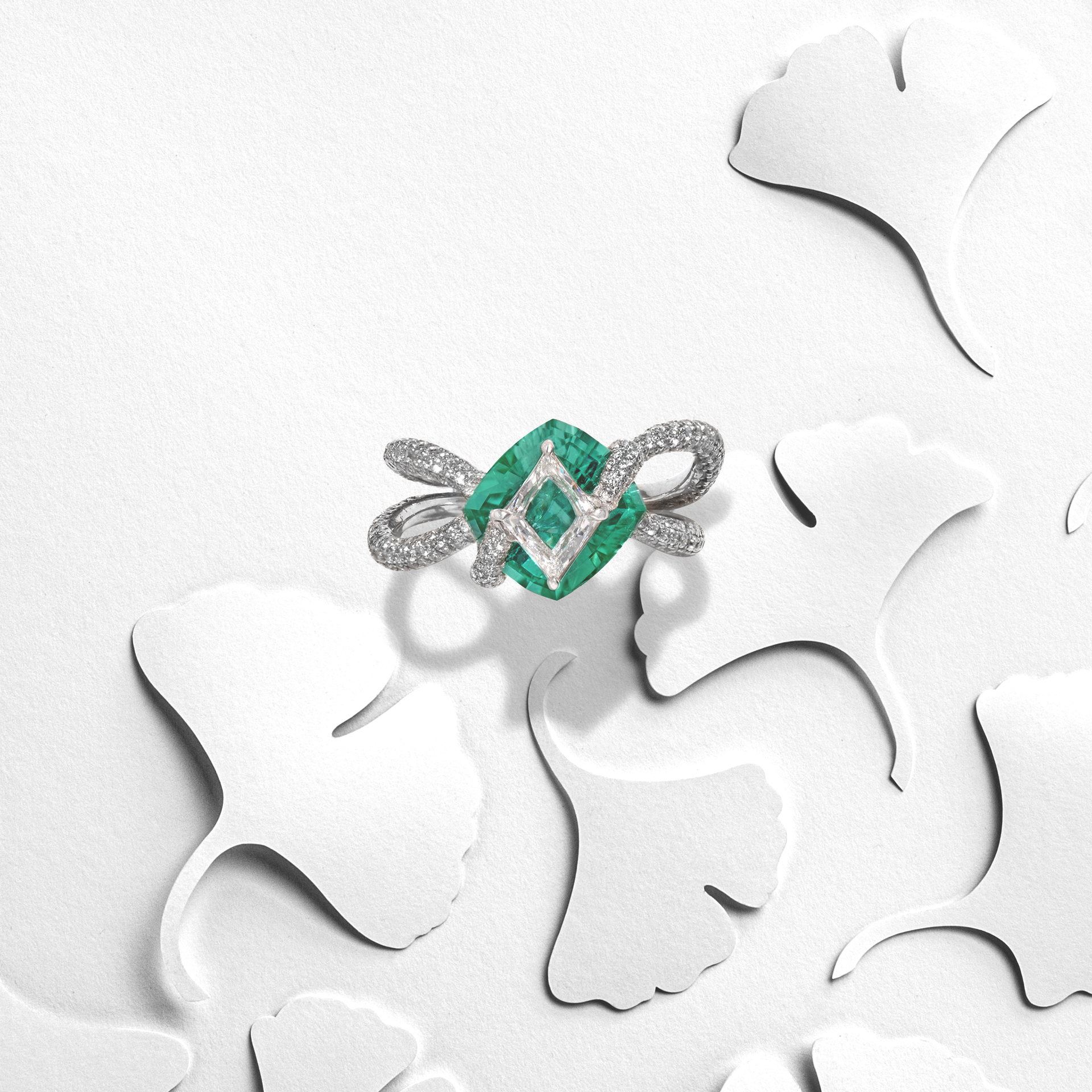 Ginkgo & Tourmaline
Revered for its beauty and longevity, the ginkgo tree is a living fossil, unchanged for over 200 million years.
Here, reimagined and perfectly placed, the ginkgo leaves
sit alongside a rare and exotic Paraíba tourmaline making for an extraordinary coupling.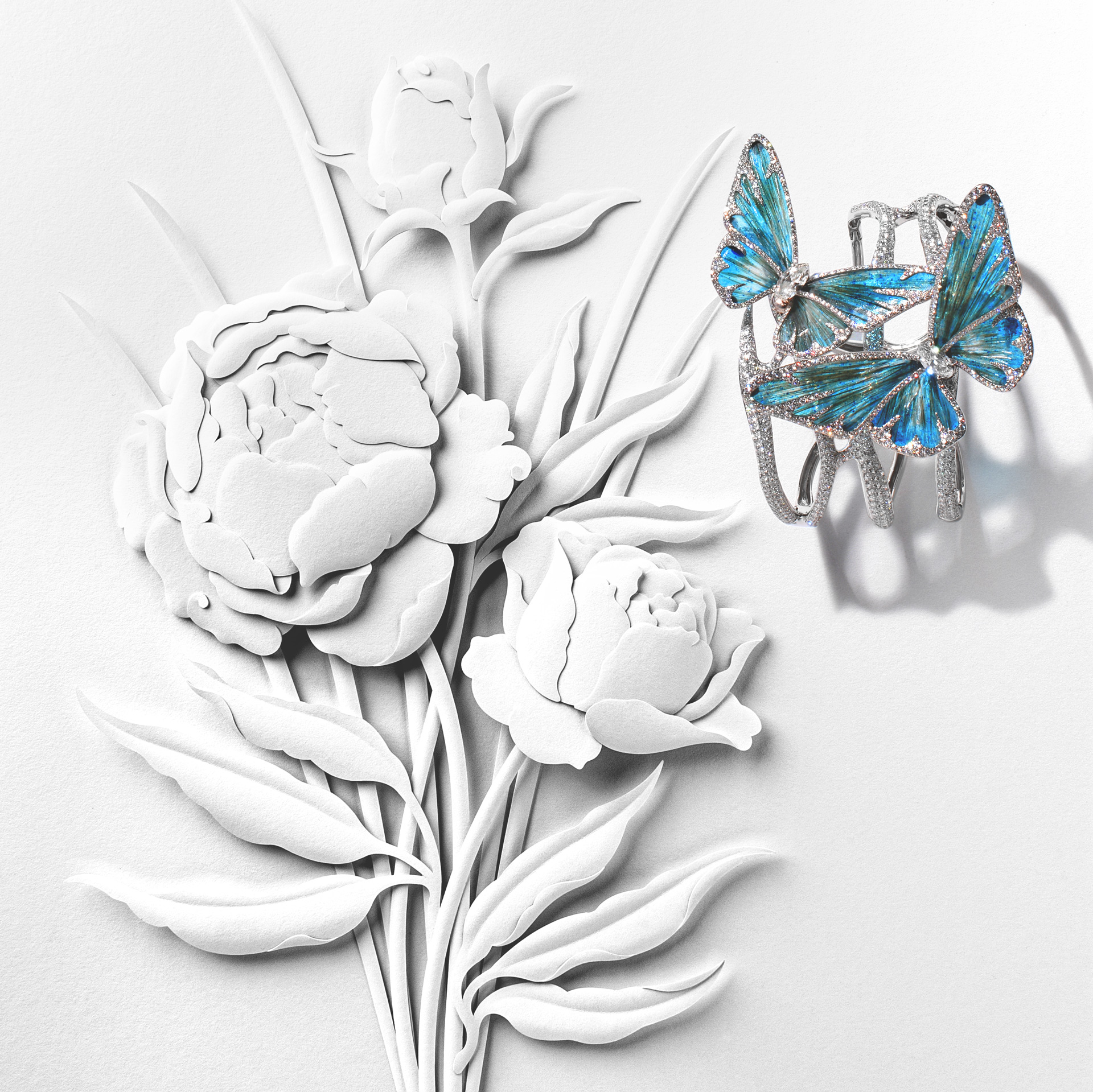 Peonies & Butterflies
Precise hand cuts, defined shapes and striking natural elements are at the heart of Jeff Nishinaka's ethereal paper sculptures.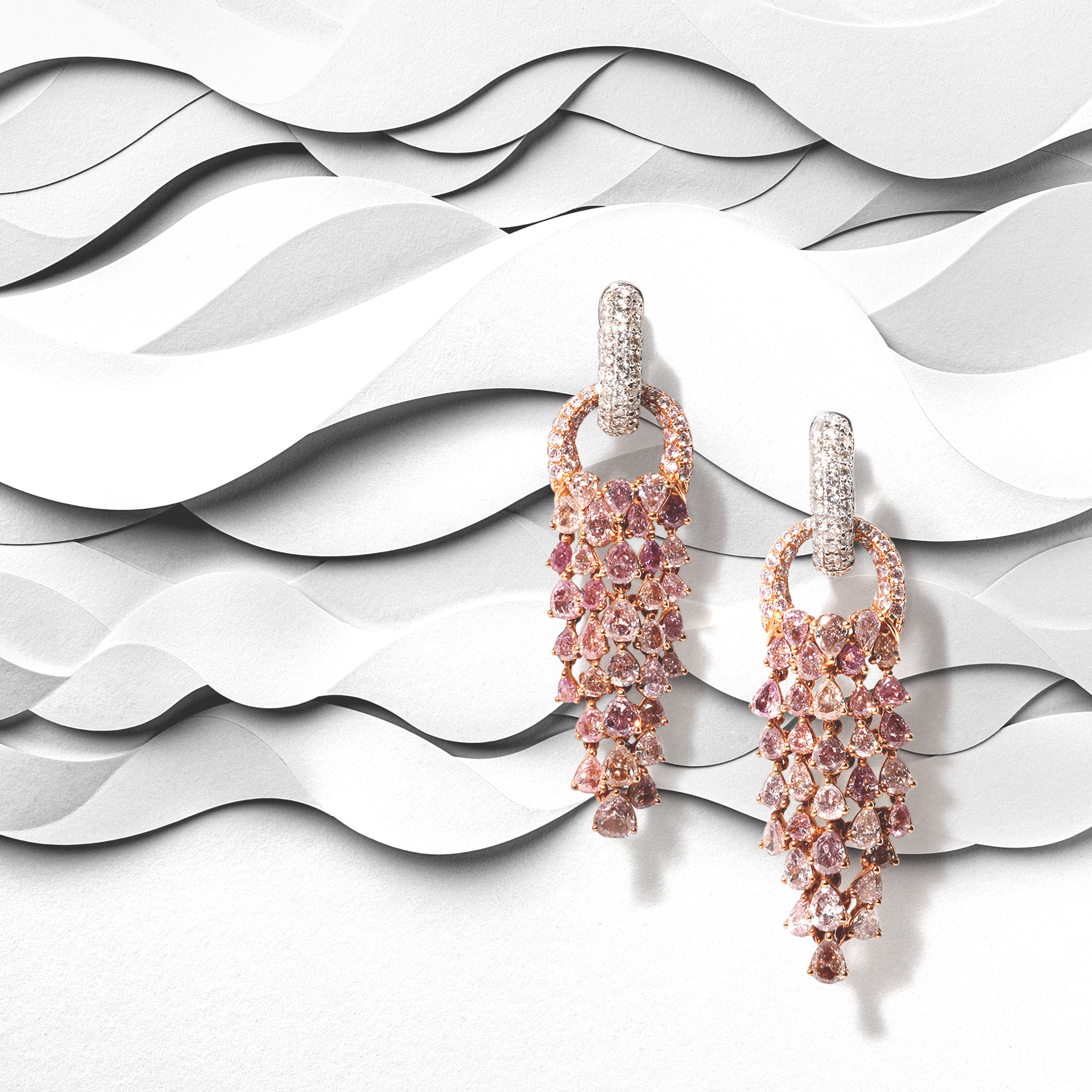 Underwater
Water has been an immense source of inspiration for Lugano. Emboldened by the picturesque Lake Lugano of southern Switzerland, a one-of-a-kind 'gemstone of nature' can now be experienced in our salons across the country.
From Concept to Creation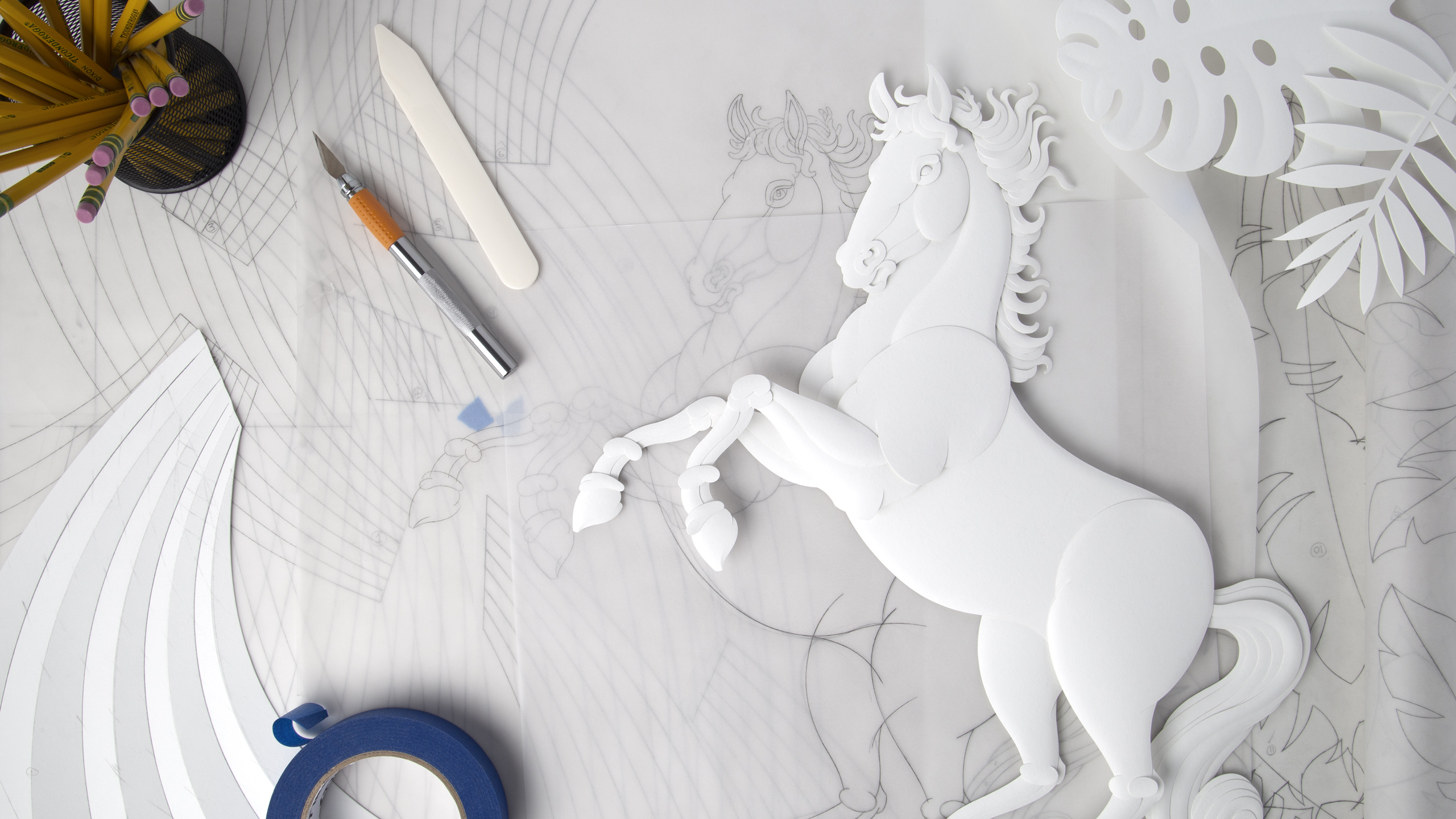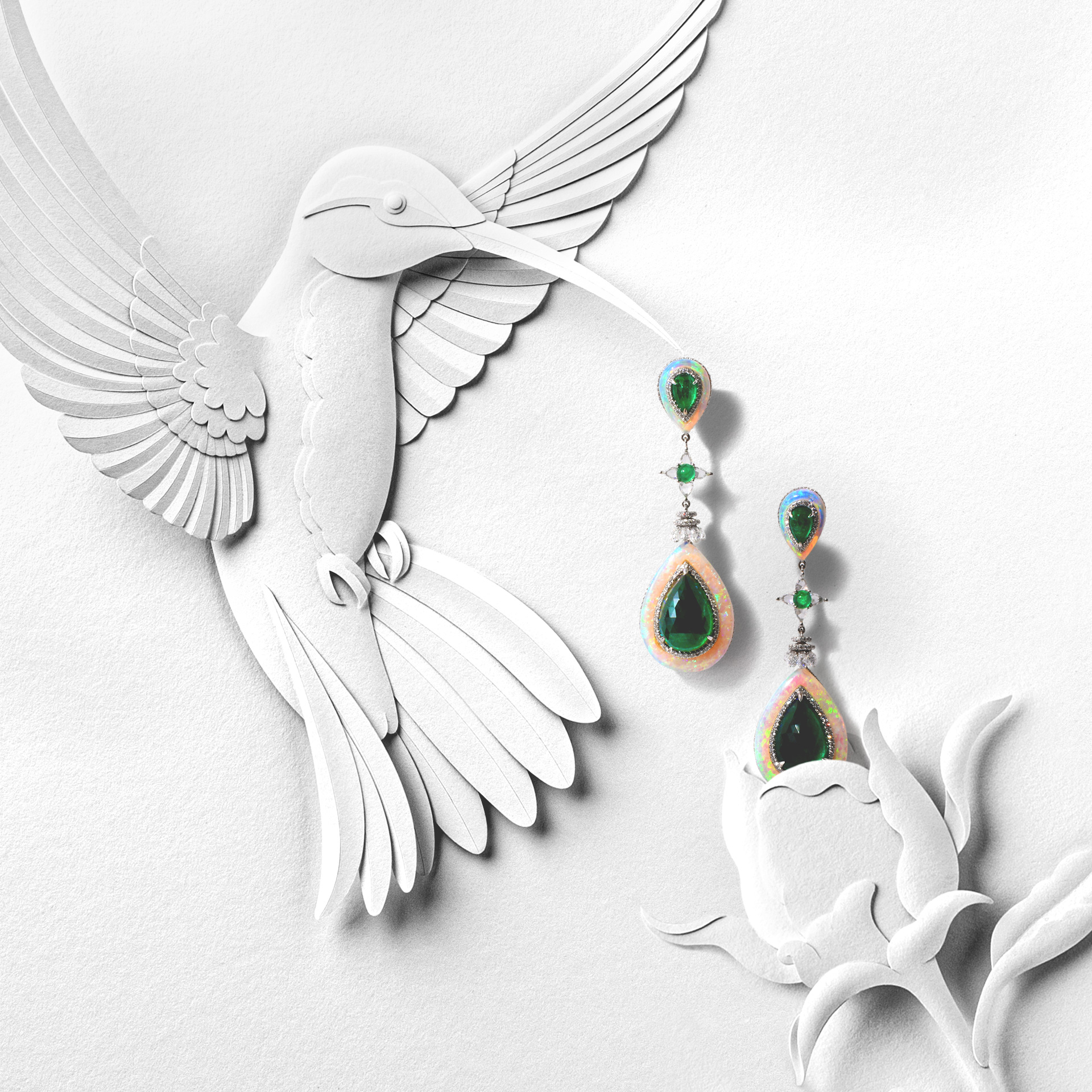 The Hummingbird
A hummingbird is known to keep track of flowers they visited before and perfectly time a flower's peak bloom.
This splendorous paper sculpture showcases this fascinating species in all its glory.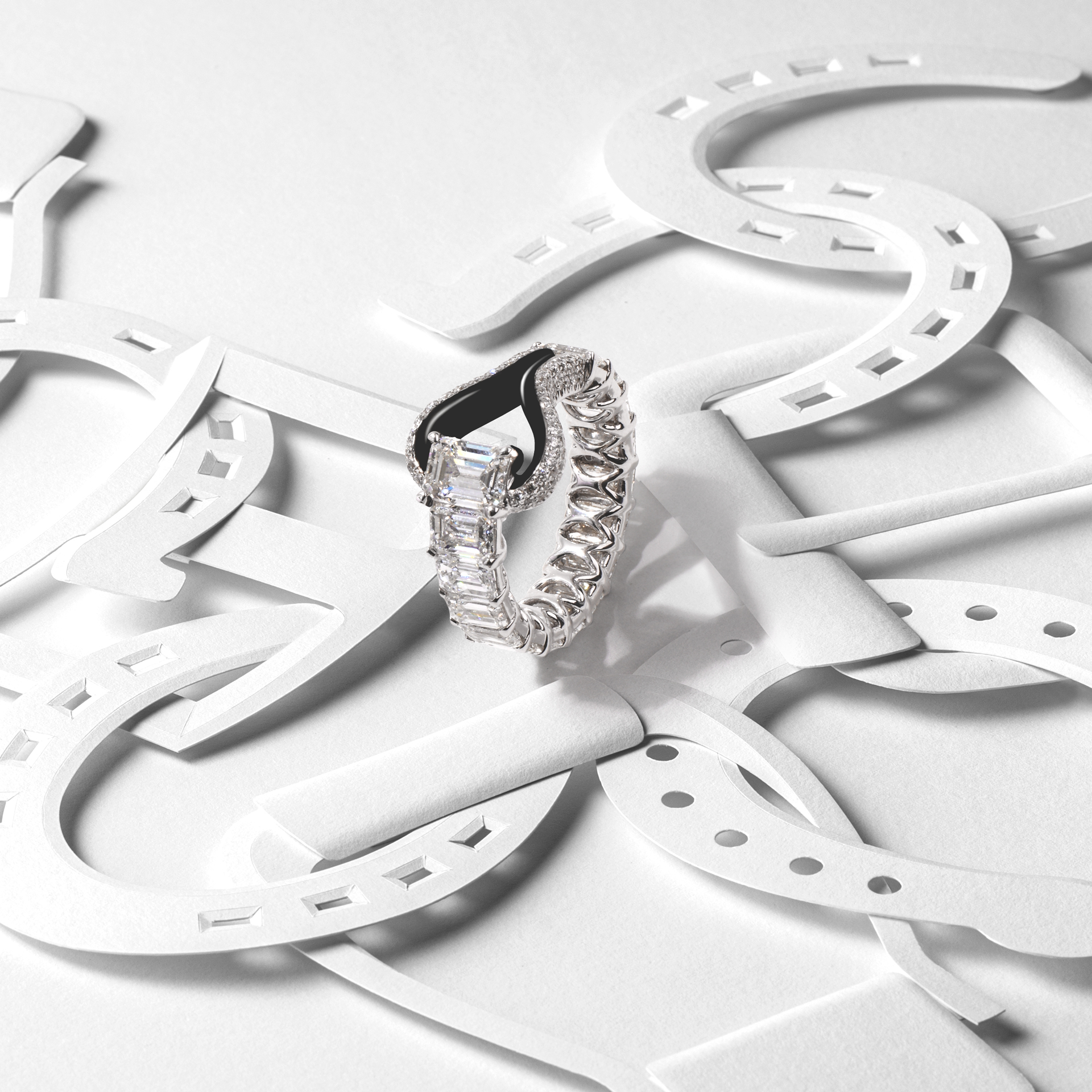 Horse Links
This brilliant Martingale Ring set amongst this one-of-a-kind piece of equestrian-inspired art embodies elegance, radiance, and splendor.