Concept
Our jewelry designs maintain the perfect balance. Simple yet extravagant, casual yet elegant, and traditional yet exceptional. Let our Lugano ateliers design an innovative piece that strays from the ordinary.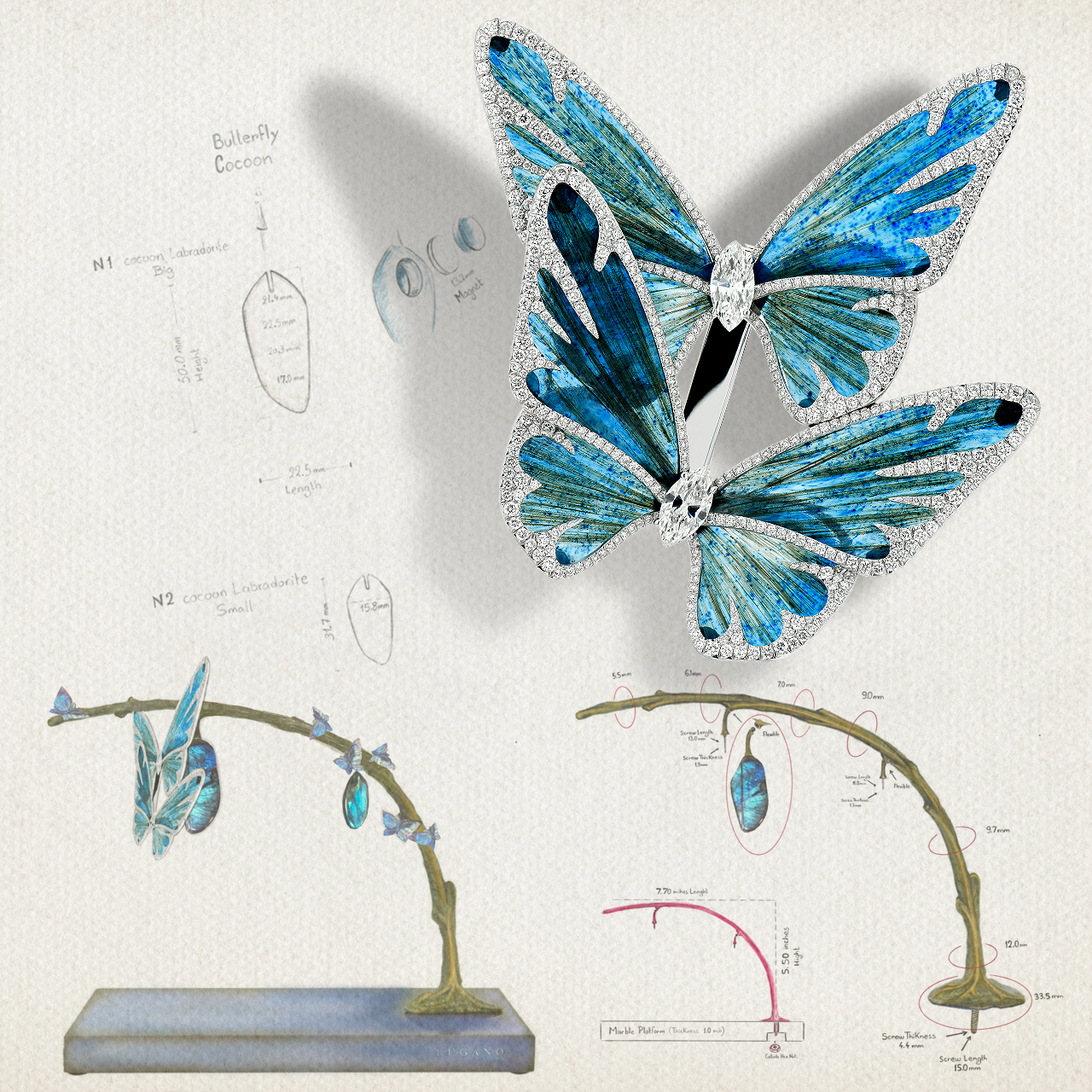 Stray from the Ordinary
Inspired by the beauty and natural phenomena of the butterfly, Lugano Diamonds was not only able to create a one-of-a-kind butterfly ring design, but a unique way to store the piece with a branch and cocoon inspired ring holder.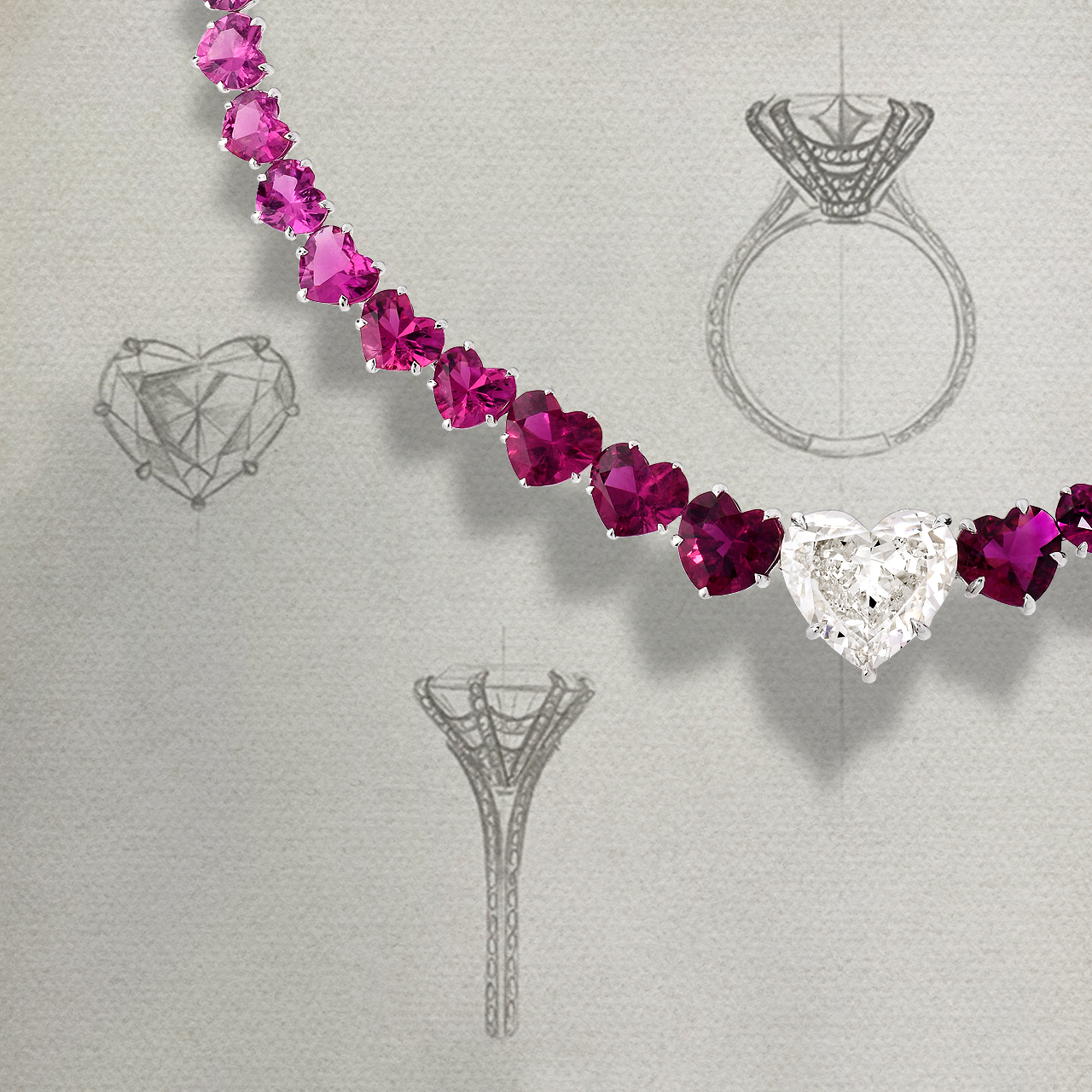 Where Two Become One
Originally designed as a ring, this Valentine's Day inspired piece uses a remarkable heart-shaped diamond that could also be crafted into a necklace. One stone, two remarkable pieces of jewelry.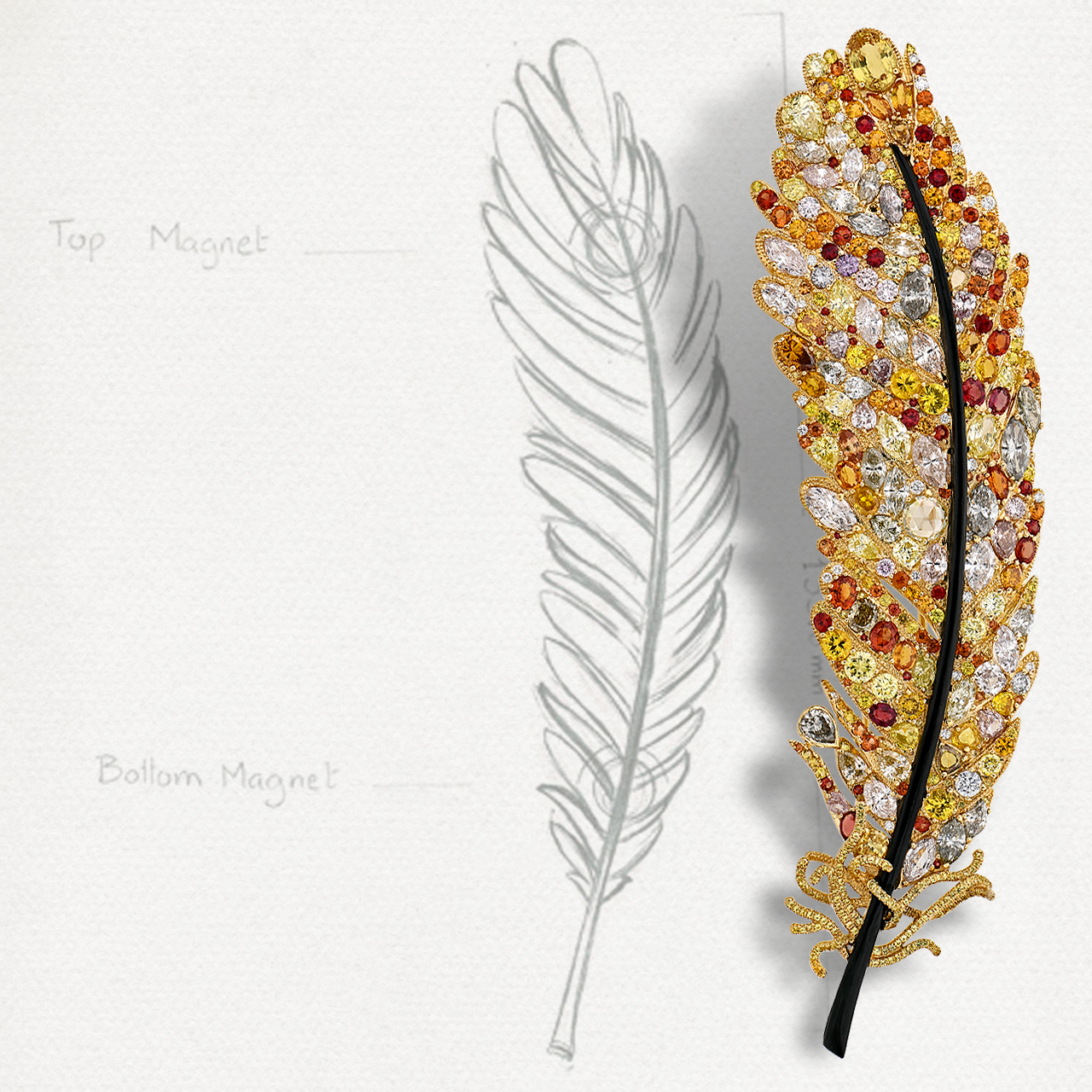 Light as a Feather
Unique to its core, this feather brooch not only uses various shapes and colored diamonds, but is also designed with titanium and carbonium, a strong yet lightweight metal. Magnets were incorporated into the design to help the wearer securely fasten the brooch to their garments without damage. An inkwell was included in the feather design – a true piece of wearable art.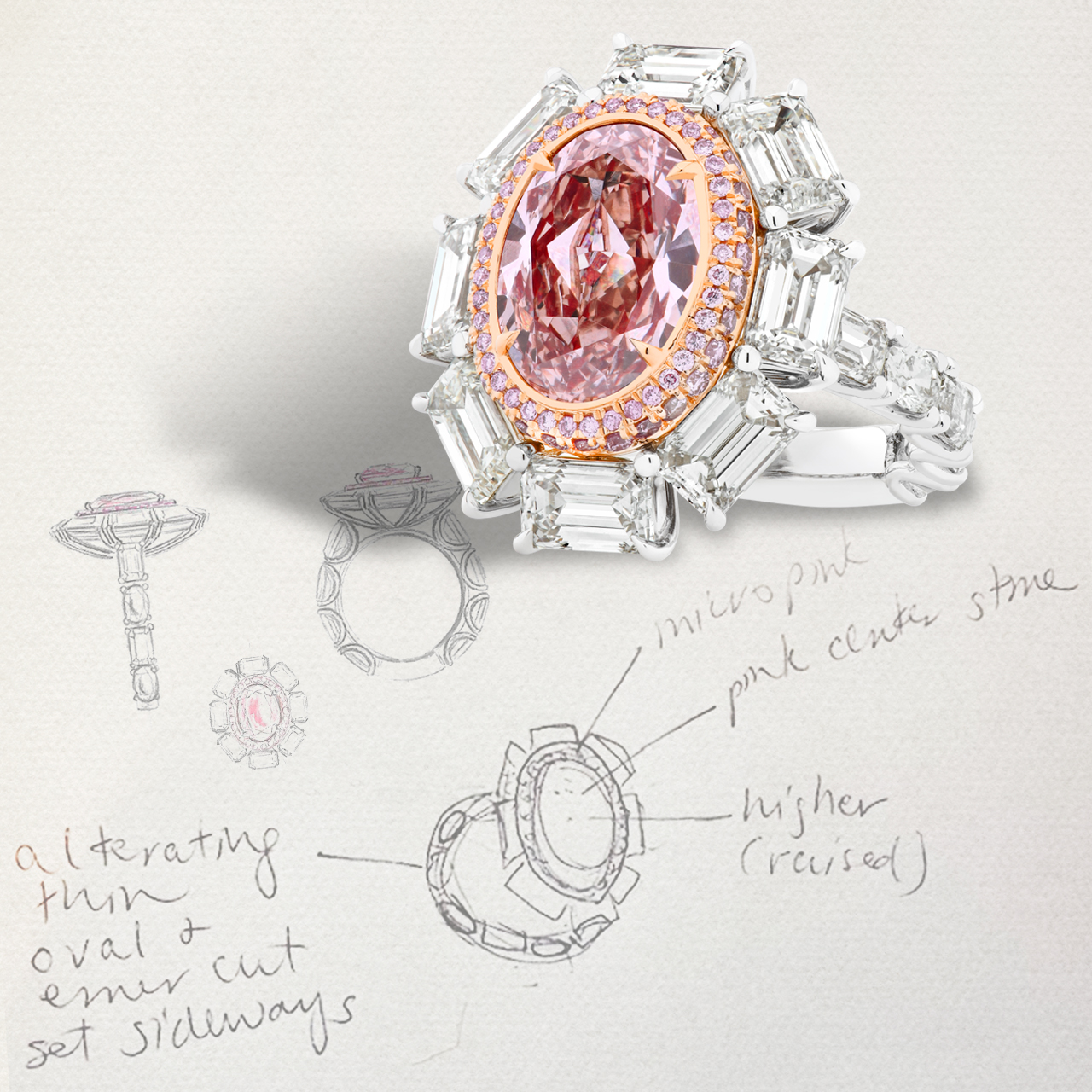 A Classic Piece
It all started with a cocktail napkin sketch, and our artisans took it from there. This pink ring is a classic piece in the Lugano Diamonds collection using oval designs and soft pink colors inspiring feminine power and romance.